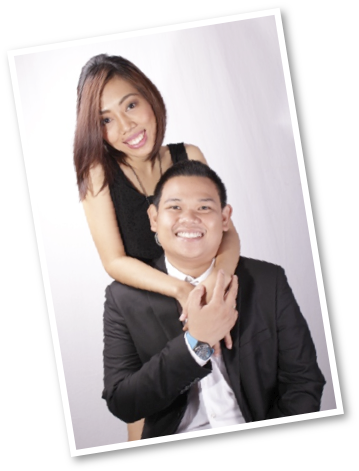 RJ and his wife Jacq de Lara, an Electrical Engineer and a Certified Public Accountant by profession respectively, are two of the highly respected coaches of the team. A product of the Technological University of the Philippines, RJ used to work for San Miguel and Meralco while Jacq, a University of Santo Tomas alumnus is currently working in Shell. They also have investments on real estate and the stock market.
RJ and Jacq encountered the business because they were fervently looking for additional funds for their wedding, aside from the goal for RJ to lose weight. Fortunately, they were able to hit both goals thanks to their hard work and persistence. They even got a new blessing when they found out that Jacq was pregnant with their first child, even with only a lone ovary, thanks in part to the company's effective products. Actively, they are now sharing their knowledge and vision of the business to those like them looking for an opportunity to change their lives, at the same time building their organization, with groups in Laguna, Ilocos and even in Singapore. They have come a long way indeed in this business.
RJ and Jacq are earning $600/week in their business.