Project 100 version 2.0 – Help 100 people earn at least $1,000 per month
Last year, my simple goal to help 100 people earn $100 per month already came true.  Thanks to a great team behind it's success and the 104 people (as of December 2012) who were able to earn at least $40 – $600 per week . Read the story further down below for more details.
Now, I have an EXCITING NEWS for you! Project 100 version 2.0 is NOW OFFICIALLY OPEN for those interested to be part of the project.  This time, my goal is to help 100 people earn at least $1,000 per month.  CLICK HERE to sign-up.
I have personally experienced earning $1,000 per month and was also fortunate to have mentored someone who was also able to do it.  I'm looking for 99 other people who are willing to be trained and coached personally by me and my team.  This is open only to people who DREAM of a better life and are WILLING TO PAY THE PRICE in TIME, EFFORT and MONEY.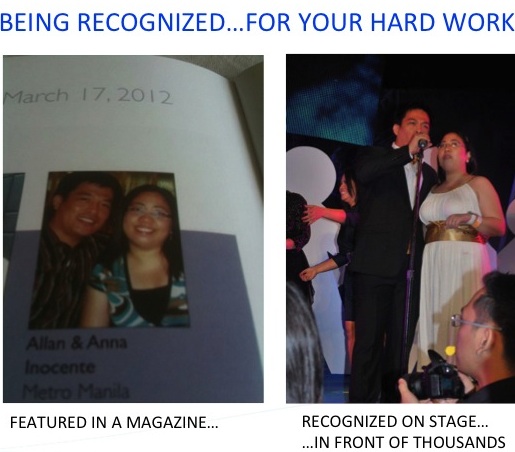 If you feel you DESERVE MORE than what you're currently getting financially BUT NEEDS someone to GUIDE YOU along your journey, this may be for you.  However, be warned that this will require SERIOUS investment in TIME and EFFORT on your part.  This is NOT A GET-RICH-QUICK SCHEME.
I will be personally investing a SIGNIFICANT portion of my time helping you grow and earn $1,000 amount within a reasonable amount of time, and if you're NOT SERIOUS about putting the TIME and EFFORT, please STOP READING right at this moment and go away from this website.  If you are still up for it, you can CLICK HERE to sign-up.
Once I receive the filled-up form, please wait for a call to setup a meeting and find out if our team can work with you as part of the project.  Please make sure to fill-up the form as accurately as possible to avoid miscommunication.
Until then, you can LIKE my Facebook Page @ http://www.facebook.com/allaninocente111 or add me as friend in Facebook through my personal page @ http://www.facebook.com/allaninocente.
I am looking forward to helping you get your goals through Project 100. If you still haven't filled-up the form, you can now do it here by clicking this link.
Cheers to your success!
Sincerely,
Allan
P.S. Curious about the story on the "old" PROJECT 100″? Read on to find out more.
Project 100 Version 1.0 – Year 2012
Project 100 is the story on how I helped 100 people earn at least $100 per month.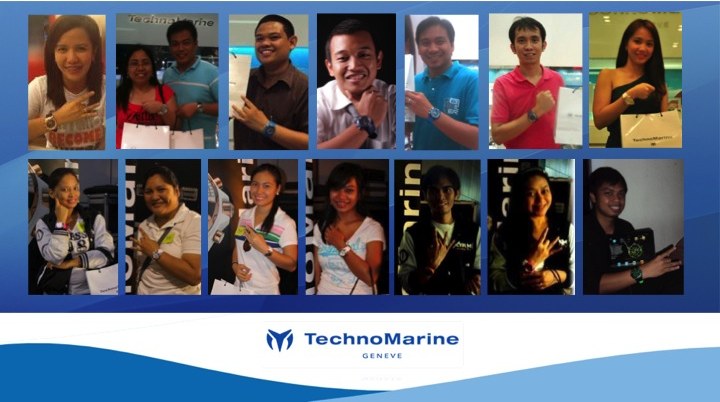 My simple goal back then was to learn how to create an additional $100/month part-time.  On my first try, I was able to earn the $100 in 1 year and 6 months.  On the second try, I was able to earn it in a week.  By the third try, I was able to earn the same in 4 hours.
In the process, I had the opportunity to teach the same thing to a hundred people.  In a little more than 1 year, my dream will soon be completed.
How it all started
When I first began blogging, I didn't know how to make money online.  At first, I wrote about ordinary things and this blog served as my personal diary, which it still is even to this day.  When I first learned that you can earn online through your blog, I tried to do it myself.  I googled everything and tried to read up.  Lots and lots of books.  Lots and lots of websites, all teaching me how to earn money online.  After 1 year and a half, I earned my first $100 in Google Adsense.
While it took me a lot of time to make that first $100, it gave me the confidence that it was really possible.
I took more lessons in marketing both online and offline.  I read up on more books. Lots and lots of new books.  In the end, I learned about affiliate marketing where you earn extra by referring great products to other people.  I also learned to create my own product and sell it.  I didn't know if it will work or not.  But lo and behold, someone actually wanted to buy my ebook! I was ecstatic, in a week I was able to generate more than $100 from that ebook.
The next venture would prove to be a more engaging, exciting and life-changing than anything I have ever encountered.  It's a different business model, one I really did not understand at first, but after months and months of studying and applying what I learned, I was finally able to create $100 in 4 hours.
This venture taught me a lot of things not only about business but more about myself.  It gave me an opportunity to find out what  I am capable of in the world of business.  I was sheltered from the realities of the business world, having been able to comfortably work for a multinational IT company for 9 years.  It took quite some time for me to abandon the habits I learned for so long, to remove my focus on job security and have enough courage to pursue a career in business.  My life would never be the same again.
The Birth of a Dream
After figuring out how to earn that $100 in 4 hours, I tried to teach it to other people who were ready to listen.  My goal was to help 100 people earn that same $100.  My dream began in a simple way, but the road was not easy. I realized it takes a team to make a dream happen.  I was fortunate to have met great people along the way, mentors, coaches and business partners…my dream team.
After more than a year, there are now 94 104 [update as of Dec 2012] people who have figured out a way to earn $40 – $400 extra a month part-time without quitting their day time job.  Some who saw more than the $100 have made more and were able to eventually pursue it full-time.  Some are ordinary employees who were previously working abroad, but no longer need to go away from home just to earn a living.
Success Stories
Here are some of the stories of those people who believed that they could earn that $100 while in the Philippines, using internet to their advantage, growing and learning along the way through experience, not by theories made up by people who are detached from the real-world.  This is the story of the dreamers who made their dreams happen.
Will and Chelle Abriza ($1,000/week potential)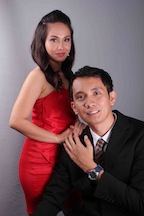 Will and Chelle Abriza, a loving couple in a family of 2 kids, were able to start going after their dreams after more than 1 year of coaching.  In that span, they were able to hit their goal of $1,000/week income in their business.  The great thing about it is that they have done it part-time, Will while working as full-time IT consultant for a huge company, and Rachelle as a full-time mother to her 2 kids.
RJ and Jacq De Lara ($600/week potential)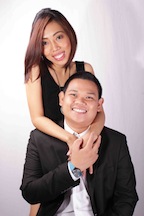 RJ and Jacq De Lara were able to get married in one year without going abroad, and without asking a single penny from their parents. Not only was RJ able to quit his job as electrical engineer in a leading company in the Philippines, but he is able to pursue his passion of entrepreneurship.
These two couples have seen more than the $100/month.  They have seen the opportunity to have the lifestyle they want, the financial freedom and time freedom to enjoy it to the fullest.
Many have taken a similar paths and bravely moved forward into the future as part of Project 100. You can learn more about their inspiring stories here.
P.S. If you are interested to become the next success story, you can contact me here.