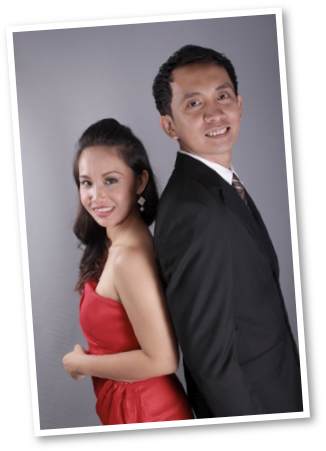 Will and Rachelle are two of the most looked up to leaders of the team. Will is an IT programmer by profession, doing the job for the past 9 years while Rachelle is a Computer Science graduate who has experience working on fastfood chains and call centers. On the side, they also invest on real estate. Will was even invited to talk in one of the biggest financial convention in the Philippines to discuss about real estate investing.
Blessed with two wonderful and loving kids, they considered them as their biggest reasons why they are doing the business. Will was introduced to the business by his good friend, Allan Inocente, and eventually started it last August 2011. He presented it to Rachelle and they both found it as a great chance to achieve their greatest dream; to be able to attend to their children's needs. They went through a lot of obstacles ever since they started the business but they held on, for their dreams and their family's future. Now, they are two of the most respected and definitely successful leaders of the team.
Will and Rachelle are earning $1,000/week on their business.